Meera Nursing Home, originally established on 3rd June, 1978, at Indra Colony, Bani Park, Jaipur, got constructed its own magnificent building in 1990, with modern facilities and latest equipments at Shiv Marg, Bani Park, Jaipur and was renamed as Meera Hospital Jaipur.

Our building is named as Kartavya which means everyone in it has to perform his/her duty with utmost devotion and kind service to the patients for their welfare.
To provide the best and latest medical, surgical and dental services at very reasonable rates.
To serve the downtrodden people of the society by giving free medical services through various camps.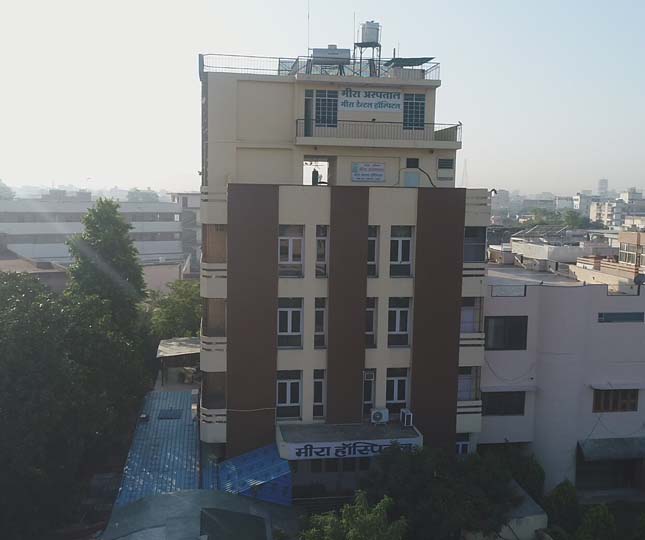 Meera Hospital Full View of Building